Access Your Website Content 24/7
You should have access to your website content at all times!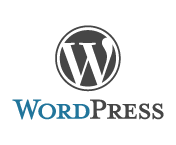 A WordPress Content Management System website, or CMS for short does just that. It allows you, the website owner, to easily administer to your own website design and content without needing knowledge of website design or coding. If you know how to create an email or some other document using your computer, then you could master this with ease!
Our web design techniques at their core, regardless of the platform or website type are always centered around getting your website found on Page #1 of the organic search engine results in major web search engines like Google, Yahoo and Bing. A pretty website is nice, but a pretty website that is found in major search engines on Page #1 and makes you money is the ultimate!