Our Commitment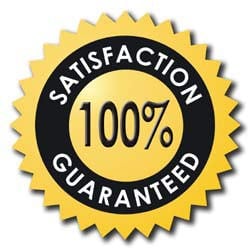 6×6 Design wants your complete confidence in our services. Therefore, unlike many other SEO firms, we guarantee search engine ranking results or we keep working at it until the desired results are achieved. After all, our reputation relies on your business's success.
Our SEO Guarantee
If 6×6 Design should fail to achieve at least one top 10 position in either of the major search engines of Google, Yahoo and Bing within 12 months of the signed Agreement's completion date for at least one of your targeted search terms, 6×6 Design will repeat SEO services for our client FREE until this objective is achieved.
What 6×6 Design Cannot Guarantee
Major search engines like Google, Yahoo, and Bing strive to provide users with the best possible search results available. Their search algorithms change regularly, and without warning. Your search results can be in flux on a daily basis, similar to watching a stock market performance graph.
6×6 Design has no control (nor does any SEO specialist) over the rules and policies of any search engine. Due to the competitiveness of keywords and keyword phrases, ongoing changes in search engine ranking algorithms and other competitive factors, 6×6 Design does not guarantee #1 position consistently in the search results, or consistent top 10 positions of our client's website for any particular search by keyword or phrase. However, with time, maintenance, and professional SEO techniques implemented both online and offline, your website can consistently have the best possible advantage to rank higher in search results over non-optimized websites competing for your industry.
Have More Questions? Ready To Start?
We highly suggest reviewing our Planning Your Website checklist next. This list contains questions we commonly ask our clients to help us better understand your needs. When you're ready, simply contact us for a free consultation and estimate here or call 585-861-7483.