Web Design & Social Media, Rochester NY
You found us, Rochester. Let us help the world find you!
What We Do
Everything Done For You from Start to Finish!
Local to Rochester, Monroe County NY, 6×6 Design is a nationwide website design company specializing in SEO friendly Content Management System websites and eCommerce websites using WordPress and other Open Source software platforms. A WordPress Content Management System website permits the website owner to administer to their own website design and content easily without needing knowledge of website design or coding.
Super SEO Friendly Content Management System Websites
Domain Names: Securing and Management
FREE Website SEO Audits and Estimates
Social Media Development and Integration
WordPress Mobile-Ready Website Theme and Blog Development
eCommerce Websites
Professional Newsletter and Auto Responder Services
Logo Design and In-House Graphics Design
Personal Marketing and Development Consultations and On-Going Website Maintenance Service
Our specialty is getting your Rochester business website found on page #1 of the organic search engine results in major web search engines like Google, Yahoo, Bing and Ask.
How Will Customers Find Your Website?
How often have you thought "I wonder how many people really look for my product or service on the Web?" Rest assured, it's way more than you ever imagined! Don't miss out on the lowest cost and most effective web advertising your marketing budget can buy. Let 6×6 Design place your website on page #1 of Google and other major web search engines. We can even make your website searchable on Facebook!
How We Make Websites Affordable
6×6 Design understands the marketing budgets of small businesses. First of all, we provide free estimates. Secondly, we don't try to re-invent the wheel then charge you for it. We commonly customize already developed premium WordPress Responsive themes (mobile ready websites) or eCommerce layouts to reduce the labor and build time. We certainly do build custom responsive, mobile-ready website themes from scratch too, but with so many ready-to-use premium WordPress Themes available, most clients would rather save their money. To make things easier, we only ask for 50% up front to begin working with the balance paid after work is completed. And if necessary, 6×6 Design can work out payment arrangements to help meet your budget. Learn more about what you can expect from 6×6 Design website design services here in Rochester.
Examples of a Few Websites 6×6 Design Developed…
Is your website outdated? Get A FREE Website Audit
Even if your website was built two or three years ago, it may have outdated structural web design or SEO techniques from the early 1990's! The fact is anyone can build a website but very few know how to market one. 6×6 Design builds and optimizes websites to compete in your marketplace online; locally, nationally or world-wide.
Contact us with your website address and we will quickly review your website and tell you if we spot SEO errors — free. Don't worry, your email address or phone number will remain confidential and will not be added to any mailing lists.
Invest in a Successful Website the First Time!
All too often, business owners are somewhat jaded about marketing their websites. We often hear excuses like how they "can't afford it," or "I don't need a website." But our absolute favorite excuse is "I have a website already. It doesn't do much for me at all." Most of the time, this last statement is completely true. When a website is poorly planned or designed (and most are), it's not unusual for it to become an unknown on the web, existing only somewhere beyond page 30 of the search results. Successful business owners know a successful website is by far the least expensive and most highly effective marketing strategy available today. They know a great website will market them online, attract business, and pay for itself. Hey Rochester! Don't let your competitors take business away from you via the web. Get started A.S.A.P. with a local, professional Rochester web designer!
Web Designer Local to Rochester NY
How's Your Business Going To Compete? Seriously… Watch This Video!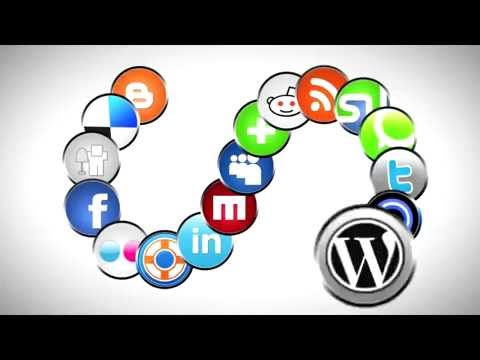 We are pleased to service clients local to the following towns and villages in and around Rochester, Monroe County NY: Brighton, Chili, Clarkson, Gates, Greece, Hamlin, Henrietta, Irondequoit, Mendon, Ogden, Parma, Penfield, Perinton, Pittsford, Riga, Rush, Sweden, Webster, Wheatland, Village of Brockport, Village of Churchville, Village of East Rochester, Village of Fairport, Village of Hilton, Village of Honeoye Falls, Village of Pittsford, Village of Scottsville, Village of Spencerport, and the Village of Webster.
Click here to submit your review.
---
---
Thanks for our web site
Mar 23, 2015
by
Don Welch
Hi John,
I just recommended you to a friend who owns a dress shop - not very similar to our hydraulics business, but I know you can help her.
Our site is working very well for us, and is easy for me to modify or add to, any time we have a price change, or a new product to show. The little videos you made to show me how to add products or change pictures are really helpful, and I can refer back to them any time without bothering you again. But it sure is good to know you're just an email away when I need help.
We also appreciate that you only charged us for the time you spent. Previously we paid an exorbitant annual charge for our site, regardless of the time required to maintain it.

Use this if you want.
Best regards,
Don

---