4 Tips to Fix and Avoid a Slow Windows PC Yourself
I'm not an I.T. guy really when it comes to fixing computers, but I do know from experience how to maintain my own PCs since the 1980's.  Normally I don't talk about I.T. related computer problems but thought this is a good one to share with everyone who uses Windows.
What Normally Happens to Us All…
I have several computers in my two offices – all running various versions of Windows – and one of them hasn't been updated in a while. I purposely turned off Microsoft Windows Automatic Updates at one time on this PC because it was annoying me; however I forgot to turn it back on. Well needless to say, that was a big mistake.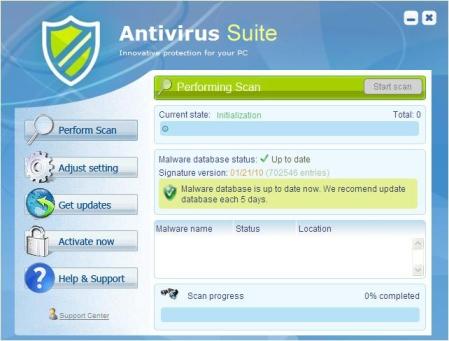 Those updates are important to repair security vulnerabilities in Windows and sometimes for the popular browser Internet Explorer, and I know this, but neglected it anyway. Well it cost me about half a day researching and removing a serious and stubborn virus called "AV Security Suite". It's a pop-up on your desktop that says "Warning: A virus has been detected, blah, blah, blah… and begins to run a fake scan of your PC. Actually, this virus has been around for a long time. It just keeps getting a face lift and is harder to remove each time. It's actually harmless to your PC's security and files unless you get suckered into buying it to try and stop the warnings. It's just a phishing scam to get you to purchase some bogus software just to get rid of the relentless virus warning messages,  pop-ups and porn images that keep coming one after the other until it freezes your PC. Long story short, after hours of research, I found a way to remove it here in case you run into it. I had to use the manual removal procedure but it worked like a champ.
To avoid this kind of stuff or fix your slow PC now:
These steps are tried and true and are no real secret. More information about each step can be found anywhere too in case you are skeptical. If you still have issues, leave a comment here and I can recommend a few website clients who professionally fix PCs for a living and may be able to do it remotely for you too.