How to Get Google Analytics for Your Website
To get Google Analytics, you must first have a Google Account set up first. Once you have an account, sign up for Google Analytics.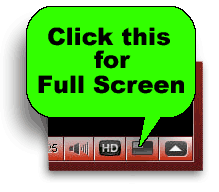 This video is a step-by-step demonstration on just how to get it done.
[youtube]http://www.youtube.com/watch?v=a2nxpkK2pGQ[/youtube]
IMPORTANT!  If 6×6 Design manages your website and performs all technical changes for you, simply copy and paste the tracking code you get on sign-up and email it to support@6x6design.com.  Once installed, it takes about 24 hours before tracking results begin. To view your stats, just log back into Google Analytics.
All others: If you have admin access to your website code (or admin priviledges for WordPress), then you can edit the HTML or PHP files on your website to install the tracking code yourself. Make sure it is placed just before the closing BODY tag. For WordPress admin's, install the tracking code serial number only in the Analytics plug-in and enable. This will insert the code on every page for you.