YouTube Video For Business Marketing
How Can YouTube Videos Be Used For Business?
YouTube.com is the world's 2nd largest search engine just under Google. In fact, Google owns YouTube!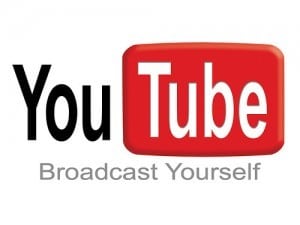 YouTube videos are HIGHLY searchable (of course they are – Google owns it!) and often given in search results. YouTube is used for business related search for things like:
How-To videos
Business or product research
Entertainment
Customer reviews/testimonials
A caliber of just how up-to-date your business is.
If you want to be commercial, YouTube is the way to go. You can create your very own business Video Channel too! Vimeo is another popular video hosting site but you cannot be commercial at all without purchasing a rather expensive Pro account subscription.
Benefits of YouTube Marketing
All videos can be searched in YouTube AND search engines.
A video thumbnail found half way down the page or near the bottom is just as likely to be viewed as the first ranked video on that page!
Videos can be optimized for SEO with effective titles, description and tags (keywords).
Videos can be commented on, shared, linked to, embedded and be made viral.
People tend to watch videos before reading when given the choice.
Google and YouTube provide view statistics – free!
Tools For YouTube Marketing
Tools are dirt cheap and readily available for producing quick videos, even on a daily basis.
A simple cell phone with video recording capability is often good enough for recording. Smartphones, digital video cameras and even your computer's webcam all work even better.
Windows an Mac computers both come with video editing software for free. Other higher end software programs are readily available to produce better videos if desired.
YouTube allows you to create a free account and handles the entire video upload process for you. New accounts are limited to 10 minutes play time but that limit is lifted after you upload more videos.
Important Video Tips!
Keep videos SHORT! 1-2 minutes tops is all the attention span most people have.
Keep videos on topic. Avoid casual chat.
Be sure to fill in the title, description and keywords for every video.
Be sure to find the best category suited for your videos.
Videos beginning with How-To in their titles are more likely to com up in searches.
If you want help building your YouTube business presence, contact me and we'll discuss your strategy.