Twitter For Business Marketing
How Can Twitter Be Used For Business?
Twitter is fast, highly social and only allows up to 140 characters to be typed in at a time. Many think it's a total waste of time but too many people use it to ignore. Twitter spreads links and news extremely fast. It's about as popular as Facebook and often goes hand-in-hand with Facebook because you can connect the two.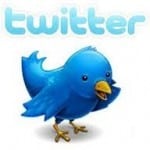 One major drawback of Twitter is it's not very searchable in search engines. Another is the amount of time it takes to use it effectively for business promotion. Unfortunately, Twitter is flooded with spam and marketers all pushing their stuff so avid Twitter users learn to look beyond the hype. This makes it even more difficult to maintain a business presence.
The absolute best purpose I've found with Twitter is the fast branding factor. I don't personally use Twitter at all for selling. I use it for branding. I also don't actively use Twitter. I let software do it all of the work for me.
Branding: your Twitter account can have an uploaded photo or a default Twitter icon. Your photo should be your logo or whatever it is that's branding you. Twitter allows you to follow other Twitter users and they can decide to follow you back. When you follow someone, your account notifies everyone that you following that you are now following this new person. And the reverse applies – if someone follows you, they automatically update all of their followers that they are now following you.
Here's where the the magic begins: Twitter is searchable within it's own world. There is software that allows you to make large scale searches to find other Twitter users based on keywords within their profile such as location, interest and so forth. This is advantageous when you are targeting other Twitter users to start following. Again, when you follow them, they see your profile image (or logo) and your short description and decide if they want to follow you back or at least check you out.
Benefits of Twitter Marketing
Twitter is FREE and you can have a personal Twitter and Business Twitter account.
You can have customized backgrounds with your logo and other business contact info.
Your logo or brand icon is passed around constantly all by itself.
You can have Facebook auto-post to Twitter making Tweets for you with links.
Software is available (both free and paid) to help manage Twitter activity.
You can monitor Twitter comments to see if someone is talking about you or your business.
Negative and positive comments can be addressed immediately.
Twitter Marketing Tools
There are a variety of Twitter tools available. My favorite is TweetAdder. I currently use the Unlimited Profiles edition. But with any software, there is a learning curve. It's also easy to get banned from Twitter too so be VERY careful if you use any software for it.
If you'd like to get involved with Twitter to market your business, contact me and we'll work on your strategy.