WordPress – Why You Need It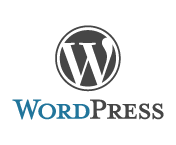 WordPress, a blogging platform, started in 2003 and quickly grew to the largest and most popular Open Source (free) community-driven blogging platform today.
I used to hand-code websites, as did many website designers (and some for whatever reason still do) until I discover the power of WordPress many years ago. I've never looked back. I believe I'm now over 300 new websites to date using WordPress. Everything form small business to large scale, elaborate websites.
Why do I like it and why should you use it? Let me count the ways…
Full syndication capabilities with new posts. This is by far the BEST feature of WordPress. Why? It gives the ability to add new content then tell the entire world about it automatically with a ping just by clicking "Publish". Search engines come to you!
Open Source code that's free to download, develop, manipulate, tweak and self-host.
Forward-compatible with browser changes by a simple click to upgrade WordPress with the latest changes. The eliminates the need to manually edit a website every time there's a new browser issue or as HTML, FLASH, JAVASCRIPT etc. all evolve.
Thousands of add-on scripts (called plugins) to enhance the basic core platform.
Thousands of optional web templates, both free and premium, to turn on and off and change the entire look with just a click of a mouse.
Super simple to add videos, images and audio anywhere.
E-commerce abilities. There are lots of e-commerce and shopping cart options available now for WordPress now. The best ones are for a premium price though but worth it.
Powerful SEO capabilities right out of the box and even better with the right mix of tweaks and plugins.
 The ability to create a CMS (content management system) website that super easy to up-keep and train new clients to use.
Low development time means lowers costs to pass on to clients.
Easy to use dashboard interface for creating and maintaining website content.
The ability to make Private and Password-Protected pages.
The ability to spin off numerous blog posts at once and pre-schedule them for delivery.
I could probably go all day but these are my top fav's.
What I don't like about WordPress…
It's not the website to use if you have very cheap shared hosting. WordPress is pretty robust so it does require more server resources like PHP memory than many cheap shared hosting accounts will allow.
If you want a simple-to-use, highly SEO friendly website that's forward-compatible – in other words, you don't need to worry about having an out-dated website in a few years, then WordPress is the ticket.