Do-It-Yourself WordPress SEO – Part 1
How Do Search Engines See Your Website?
This article series is broken into 4 parts, all with videos, and dedicated to all of you who have a website built in WordPress. Why? It's not just any website. It's the world's leading (and open source) blogging platform. The best-of-the-best in this world use and trust WordPress; and now so do you.
Getting down to business: you have the ability to enhance the search effort of your website, whether you know it or not! This first video is an introductory to some basic search concepts. I'll take you through a tour of the resources available to you as well as use a live website to demonstrate search results and how it is seen in the eyes of a search engine.
After watching the video and completing Part 1, be sure to give me your feedback! I'd like to know what you and other want to know in the future so be sure to leave a comment on this page. Go to Part 2 here.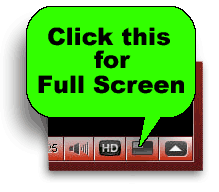 [youtube]http://www.youtube.com/watch?v=Xkwrt4ccujQ[/youtube]