Do-It-Yourself WordPress SEO – Part 2
Meta Data in the Source Code
In Part 1 of this tutorial, we did some searches on our example website using key phrases to see how Google ranked the website for that search phrase. We also saw how the title meta tag and meta description are used in the actual search results and how they influence how the page was indexed in the first place.
In Part 2, we'll see how you can make the needed meta adjustments to each and every pages of your website, including blog posts, using a plug-in installed to do just that very thing. It is called the All-In-One SEO Pack plug-in created by Semper Fi Web Design for WordPress. There are several SEO plug-ins for WordPress but I find this one works best for controlling individual page meta content. This tutorial does not cover every aspect of this plug-in, just what is required for on-page optimization by the page editor.
Understand that meta data, or as I like to refer to it, "content in the source code for search engines", is not the only solution or technique to help your page ranking in the search results. It is merely one way to help search engine identify what may be on your web pages – that's it! It IS NOT a guaranteed way to get your pages listed. But as I said, this is just one brick of dozens in the building of our wall, but every brick is as important as the other when combined to complete the construction.
The next video will show you an introduction to the All-In-One SEO Pack plug-in. We'll get into more detail on this too in Part 3.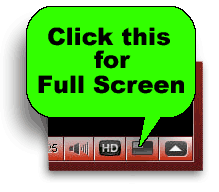 [youtube]http://www.youtube.com/watch?v=tVGvNRJmAX8[/youtube]